Reykjavik, Iceland. Hallgrímskirkja is a Lutheran parish church, is the largest church in Iceland and among the tallest structures in Iceland.
Hallgrímskirkja at night. Located at the top of a hill in Reykjavik's historic district.
Riding an Icelandic horse.
Iceland horses are small, the size of ponies. Icelandic law prevents horses from being imported into the country and exported animals are not allowed to return.
Iceland sheepdog. Descended from dogs brought to Iceland by the Vikings. Similar to Norwegian Buhund, Shetland Sheepdog, and Welsh Corgi.
Husavik, Iceland. These guy spent a day playing hookie from school. They were hitchhiking and we gave them a ride into Husavik.
Husavik, Iceland. We went whale-watching in the boat on the right.
Stephen Silha on whale-watching tour. All the passengers had to get geared up like this.
Artists in Husavik, Iceland.
"Mussel shirt" made by artists in Husavik, Iceland.
Art installation on the road to Akureyri, Iceland.
Lone photographer at Godafoss waterfall, Iceland.
Startled Stephen at Godafoss waterfall.
Geothermal steam at Lake Mytvan, Iceland.
Friendly host at Cafe Sumarlilna in Fáskrúðsfjörður, a pretty village (662 residents) on a fjord in eastern Iceland.
Gull over ice, southern Iceland.
Fog along coastline, eastern Iceland.
With Stephen Silha at Gulfoss (Golden Falls), an enormous waterfall located in the canyon of the Hvítá river in southwest Iceland.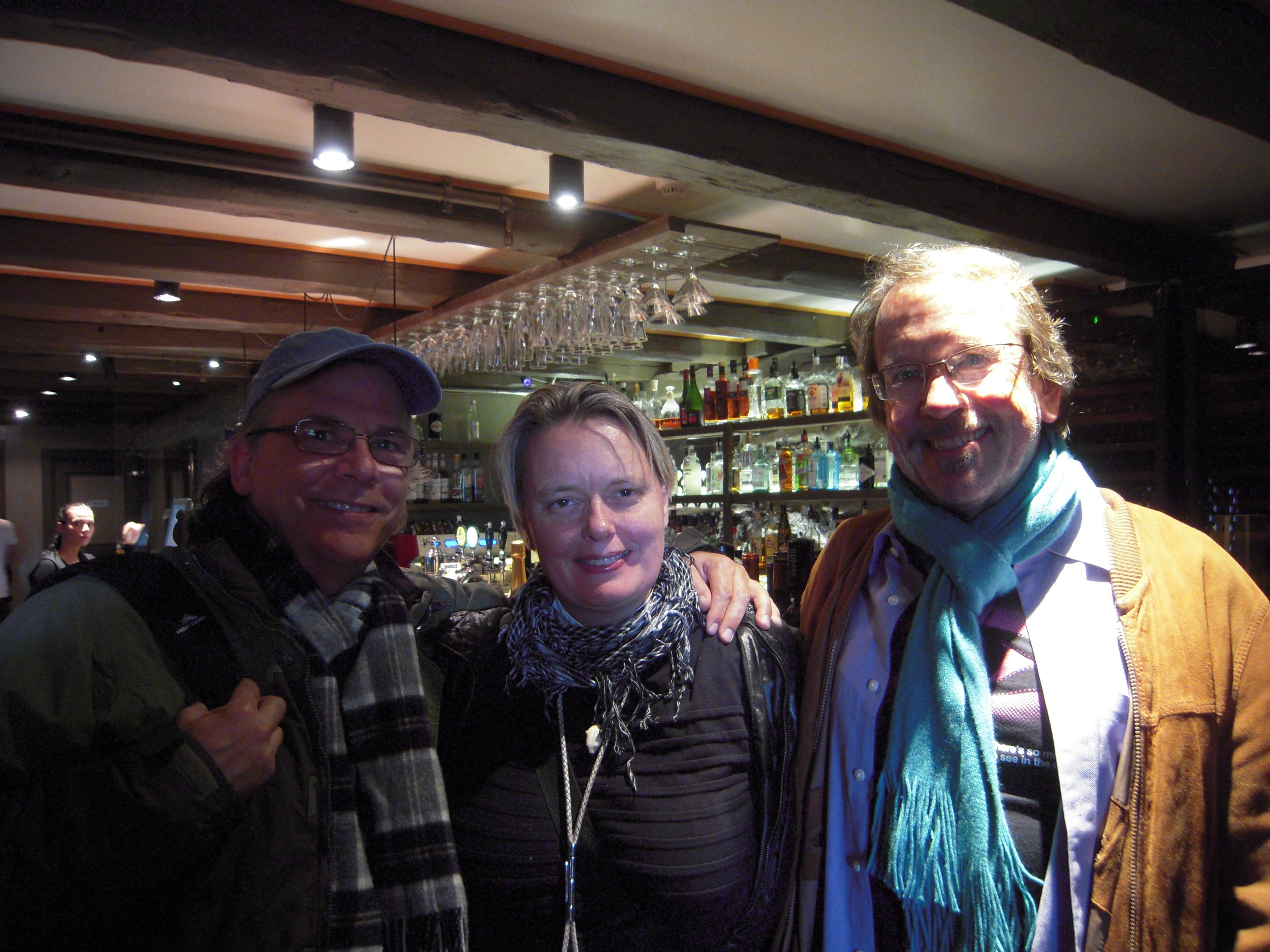 Dinner in Reykjavik, Iceland with Stephen Silha and Hrafnhildur Gunnarsdóttir, a film editor and political activist. She lived in San Francisco for several years, now home in Iceland.
Stephen at the Icelandic Phallological Museum in Reykjavik.
The Icelandic Phallological Museum houses the largest display of penises and penile parts in the world: 280 specimens from 93 species. The founder, at left, takes it all very seriously.
First dinner in Reykjavik, Iceland.
Clock tower in in central Reykjavik.
Blue Lagoon. Fabulous (and expensive) geothermal spa 50 minutes south or Reykjavik, Iceland. Located in a lava field on the Reykjanes Peninsula.
At the Blue Lagoon south of Reykjavik, Iceland. The water is rich in silica and sulfur and other minerals.
Dinner in Reykjavik with Harald Scaller, a German living in Iceland.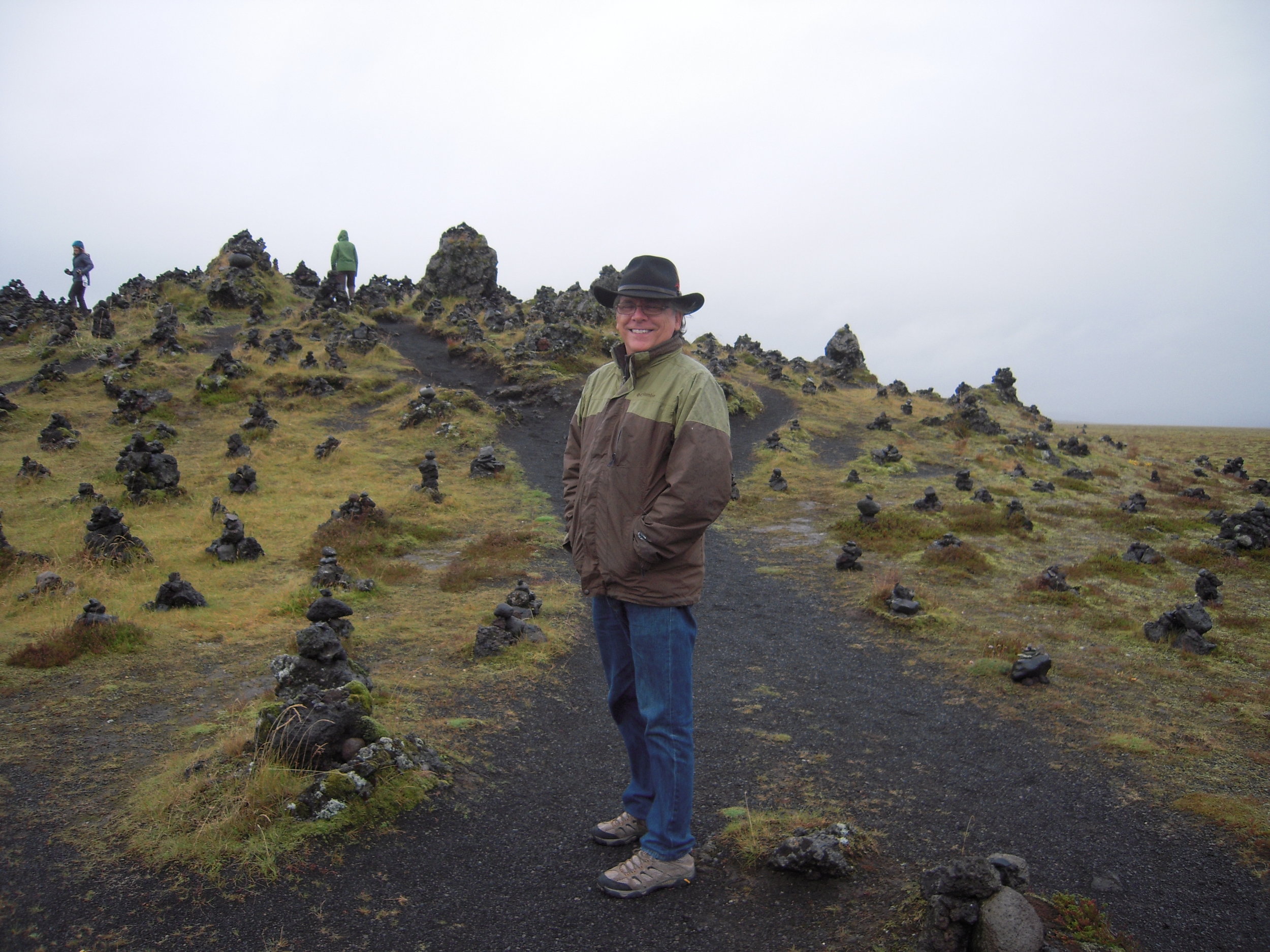 Cairns in southern Icleand.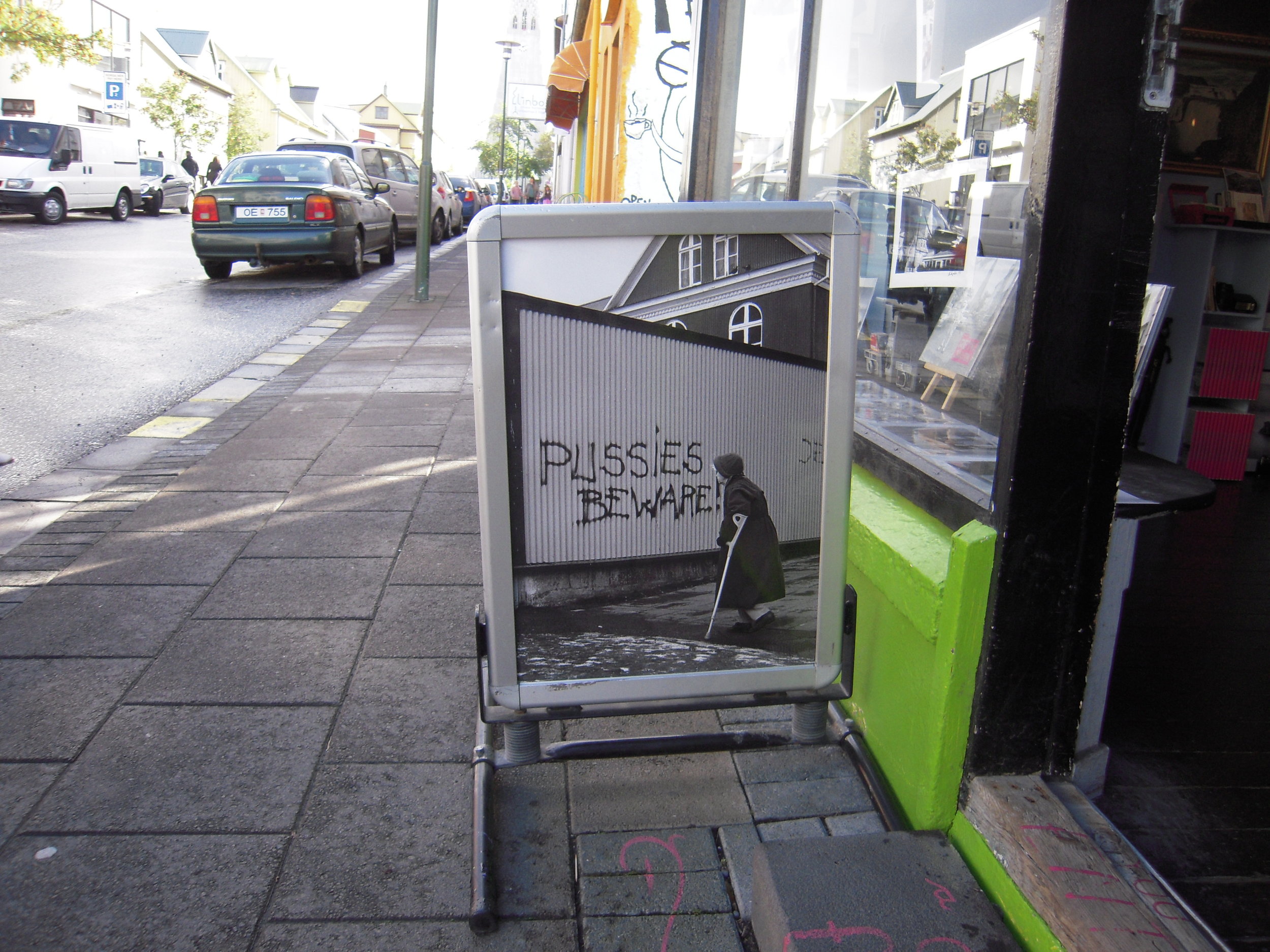 Street sign in Reykjavik.