Wild Seed: Searching for My Brother Dan
In his spare, unvarnished memoir WILD SEED: Search for My Brother Dan, Edward Guthmann recalls the brief and turbulent life of his older brother. A reckoning with the past, an examination of memory and loss and the depth of family ties, WILD SEED endeavors to understand a reckless, fiercely independent sibling – more than 35 years after his passing.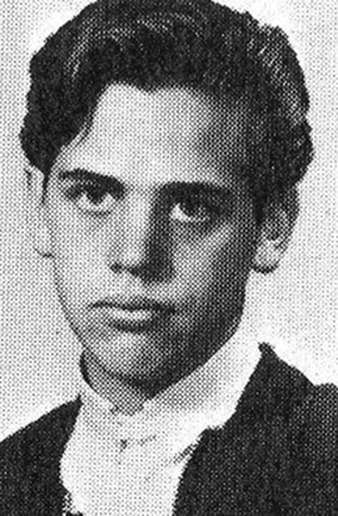 Q&A with the Author
You've worked many years as a journalist, often writing profiles of celebrities and artists and diamonds in the rough. How different was it to switch gears and write about yourself and your family?
I've been a journalist since high school and every faculty advisor and editor insisted on this cardinal rule: maintain objectivity and keep yourself out of the story. I had to unlearn that, and I'm glad I did. The more I got away from that mindset – chipping away at that long habit of reserve – the more I enjoyed the work and the more honest Wild Seed became.
Had you always planned to write a book about your late brother?
No at all. Dan and I were adversaries while growing up. Competitive, never close, fundamentally unalike. In our 20s we tentatively established the start of a friendship. But then, when Dan was 30, he suddenly died. In the years since I've wondered how his life might have changed and how our relationship would have evolved had he survived.
So how did the book come about?
In 2013 my younger brother Dave started digitizing our old family albums. There was one my mother had lovingly assembled after Dan died: a memorial album with photos and newspaper clippings and diplomas. Dave asked me to write the captions for the reconstructed book, and as I got into it I realized what a rich, colorful story there was – a story that couldn't be reduced to captions.
I told Dave, "Let's make a longer memory book that combines photos with a biographical narrative." The more I wrote the more I remembered, and the more I wrote the more I wanted to explore this complicated, rebellious, outrageous, unrepentant rascal of a brother. Eventually, Dave and I completed the memorial album with short captions, and I turned my exploratory narrative into a separate endeavor: Wild Seed.
Was this book difficult to write?
Yes. I had to revisit some awkward, difficult emotions. I had to confront my own shortcomings and blind spots, as well as those of my brother and my parents. I had to decide what to reveal in order to be truthful, and what to withhold out of respect for the memory of my brother and my parents. More often than not, I opted for the truth. Whitewashing the story would have been pointless, and a lot less interesting.
It took three and a half years to finish. I sometimes put the book down for weeks or months at a time. One of my favorite writers, Jane Bowles, described writing as "scraping at the marrow of your life," and this experience sometimes felt like that. Ultimately, writing Wild Seed was a blessing, a catharsis. I found myself forgiving Dan, and understanding better the roots of our longstanding conflicts and my own participation in perpetuating those conflicts. It gave me an opportunity to celebrate as well as to mourn.
Are you a fan of memoirs? Any favorites?
Yes! I'm crazy for Patti Smith's Just Kids and Bob Dylan's Chronicles – Volume 1. I also love Michael Ondaatje's Running in the Family, Joyce Johnson's Minor Characters, Frank McCourt's Angela's Ashes, Jeannette Walls's The Glass Castle, Alexandra Fuller's Don't Let's Go to the Dogs Tonight, Tobias Wolff's This Boy's Life, August Kleinzahler's Cutty, One Rock and Mary Karr's The Liar's Club. I read Karr's advice book, The Art of Memoir, while writing Wild Seed and benefitted from her insistence that the memoirist be unsparingly honest about himself as well as others.
What do you hope your readers will take away from the book?
I hope that the specifics of Dan's story and my story – of growing up in the 1960s, in a family with conflicts and power struggles and occasional great sadness – will reverberate for others. Perhaps someone will read my book and be motivated to initiate an overdue conversation with a family member or friend, or reconsider something from the past that has them stuck in an unhealthy emotional rut.
I think the book is also a reminder to pay attention, to remember that our words and actions – especially among family members – have deep and long-lasting consequences.